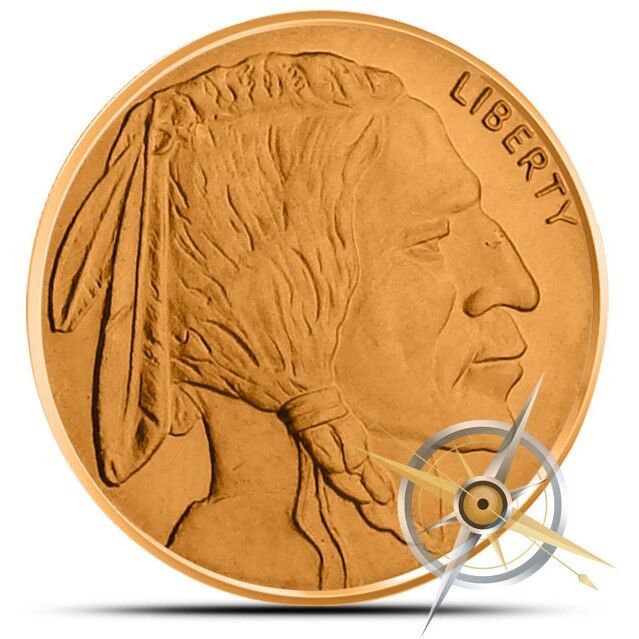 Price: 2.05 USD
Coin Details:
1 oz Copper Round – Buffalo Nickel
About Us
Started in 2016.

We are based in Manhattan, KS. We started because we saw that there was an underserved market in bullion and other currency collectibles online and we wanted to change that.

Dakota and his wife Kaylin run D.B. Metals to help provide the highest customer service, highest quality precious metals, while also maintaining the lowest cost possible for their customers.

Dakota and his wife Kaylin will continue to expand D.B Metals to help as many people as possible. They will eventually expand into larger silver bullion pieces, as well as gold,  and other precious metals.
Payment
We accept most forms of payment including PayPal, major credit cards, etc. If there are any issues, please let us know
Shipping
We ship all of our orders within the next business day. If your order is before 9AM on day of purchase then your order will be shipped that business day.

If your order is above 1 lb in total weight, you will automatically qualify for free priority mail shipping.
Terms
We ask for immediate payment upon sale. If immediate payment is not possible, please message us and let us know. 

Returns
We allow 30 day full refund returns on all items except for our wheat penny rolls.

If there are any issues with your order, please message us and let us know. We will do everything we can to ensure that you have a satisfactory experience with us.