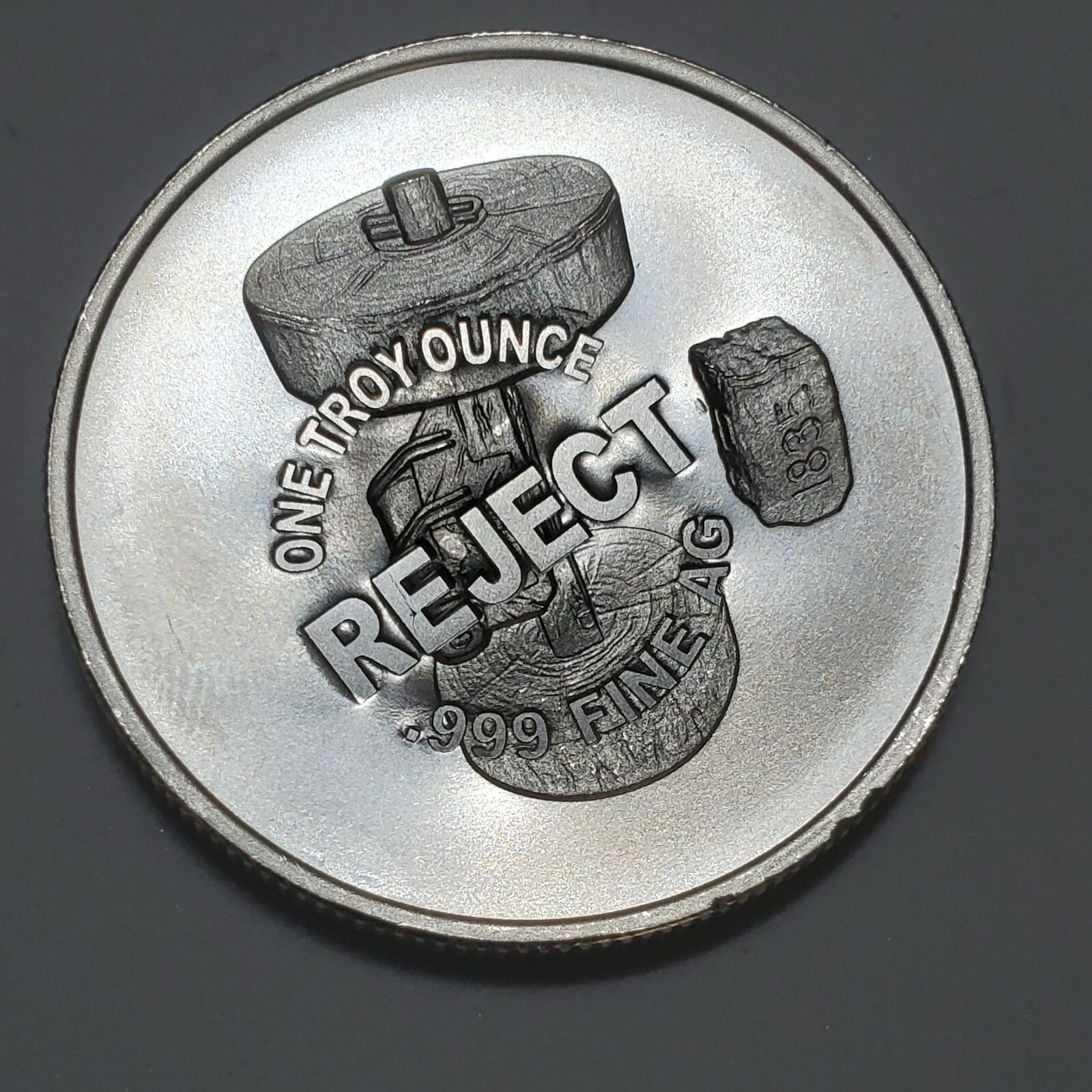 Price: 43.84 USD
Coin Details:
1 oz REJECT- ERROR .999 Silver TEXAS Coin Intaglio Mint with Capsule
ERROR REJECT  Round  Intaglio Mint with Capsule
Don't mess with Texas Series
   -See other my other listings for more Don't mess with Texas rejected rounds before they are gone)
Air-tite Coin Capsule included
A rejected error coin from one of the top mints producing pure silver coins.
This silver round was counter stamped as a REJECT because coin did not make the quality control. 
Rejected coins only happen by mistake.  Because of this random nature it's difficult to acquire certain designs from a specific series that feature the "error reject stamp"
Who knows? We might look back in 15 years and the collectible silver rounds that are stamped REJECT today maybe even more sought after by future collectors of the Intaglio Mint Brand due to this rare and unique nature.
You will receive the exact pure silver rejected round in the images.  ONE AVAILABLE
Coin and collectibles have no return or cancelation policy.
Capsule is included to protect your error coin!
Shipped with USPS first class mail