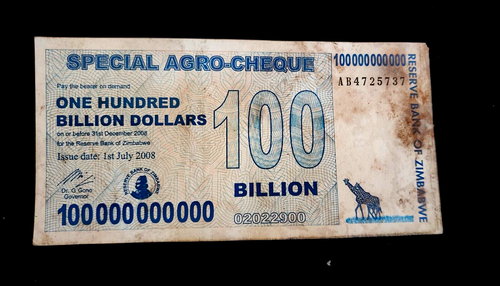 Price: 7.49 USD
Coin Details:
1 pc x Zimbabwe 100 Billion dollar agro cheque banknote- LOW GRADE-VERY USED
Up for sale is 1 Zimbabwe banknote. Keep in mind in distributed condition. Issued July 2008/ Expired December 2008

Note in Poor condition with staining and indications of heavy usage
1 x 100 Billion Dollar Agro cheque
Stock picture-serial numbers and conditions differ.

Stock picture-Serial numbers might differ.
.