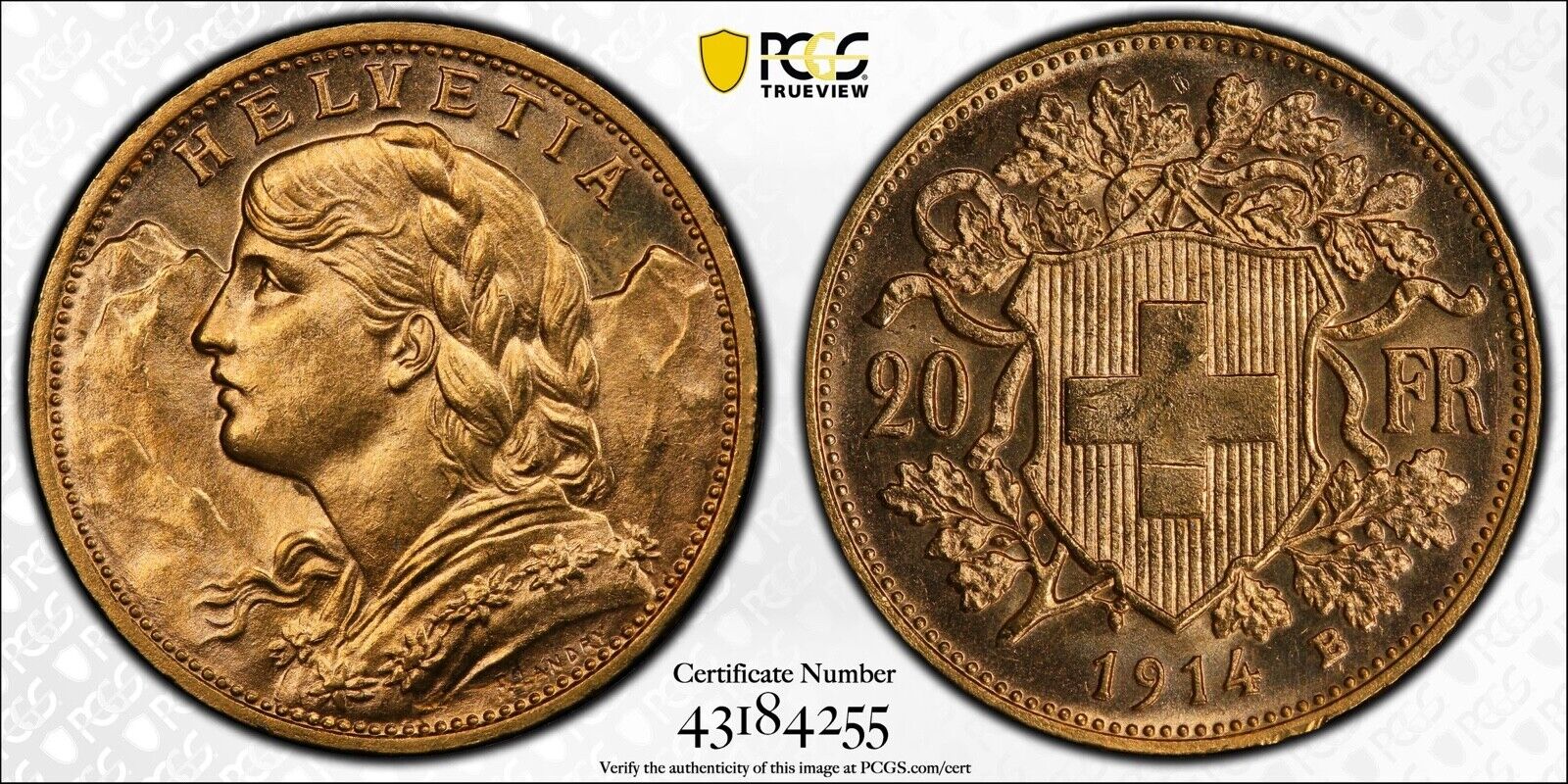 Price: 749.99 USD
Coin Details:
1914 B 20 Fr Switzerland Gold Coin – PCGS MS 65 Gold Shield
This listing includes the following item(s):
1914 B 20 Fr Switzerland Gold Coin – PCGS MS 65 Gold Shield
~ REALLY SOMEWHAT KINDOF IMPORTANT STUFF BELOW ~
~ All loose coin(s) are individually placed in a cardboard coin protector before shipping to ensure against coin damage as it makes its way through the horribly rough shipping universe and to your front door.
~ All graded coins are shipped in a protective bubble sleeve, then placed into a bubble protected mailer for safe and secure shipping. My handling time is usually 24-48 hours from time of payment. Thank you for your purchase!
~ If there are any problems with your order, please reach out to me and I will handle it ASAP! Customer service is a top priority with me and I will move heaven and earth to accommodate any reasonable requests or inquiries. Please don't be a negative Nancy and leave me negative feedback without the opportunity to try and turn your frown upside down with good communication and customer service. I am a hard working struggler just like you, so if you leave me negative feedback it will make both me and my dog very sad. So if you hate adorable puppies that sleep with their tongues hanging out of their mouth…..
~ Because sellers are no longer allowed to open a case against unpaid items, I have a policy of cancelling and relisting the item after three days of no payment. If you send me a message letting me know you are still among the living, I will of course refrain from cancelling your order. I understand if delays in payment occur, just please communicate with me.