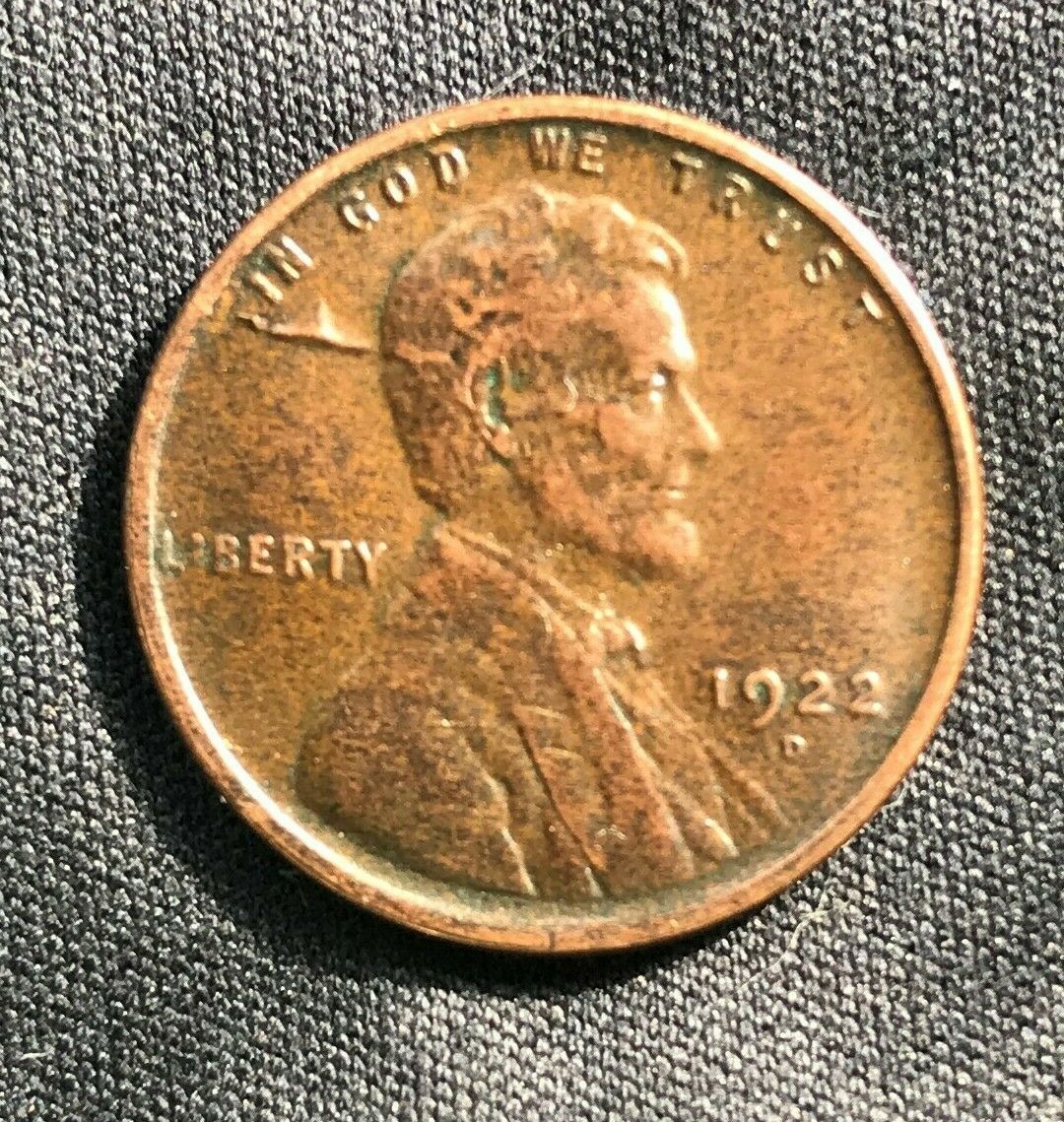 Price: 75.00 USD
Coin Details:
1922 D Lincoln Cent – Errors, Higher Grade
1922 D Lincoln Error Cent, Higher Grade.
Rare key date. 
Die brake on obverse.
Multiple die cracks on reverse.
Slightly rotated die strike.
Top of wheat stalks show plainly and separated.
The last 3 photos were taken under a microscope.
I am not a dealer or professional grader. The above description is my opinion.
The coin in the pictures is the one you will receive.
So, look it over closely before buying as there are no returns for this rare coin.
This is a nice key date coin with the extra charm of errors. I'm sure you will be happy with it.