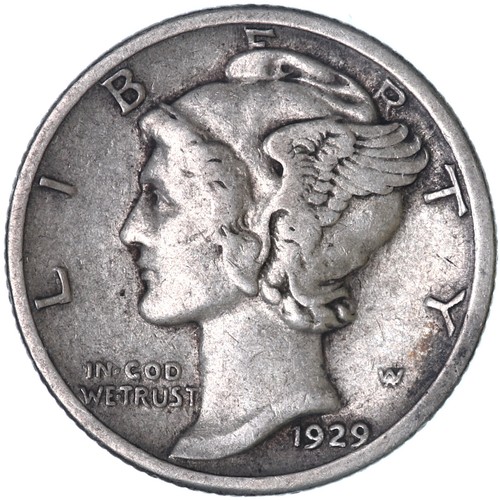 Price: 11.95 USD
Coin Details:
1929 S Mercury Dime 90% Silver Very Fine VF
1929 S Mercury Dime 90% Silver Very Fine VF
1929 S Mercury Dime
90% Silver
Grades Very Fine
In Non-PVC Flip for Protection
Similar to Coins Shown
Save Money By Using Your Shopping Cart For Free Shipping on Additional Items!!
Additional Items Paid For in the Same Payment Ship FREE!!!
All Items Must be Paid With One Payment (different payments are dealt with by eBay as different orders)
You Can Add Buy it Now Items To Your Shopping Cart Before Paying For More Savings.
Making an Offer
Offers of 10% off BIN Price are accepted
Below that they will be refused
To integrate products wait to pay when done shopping
First Class USPS Shipping
We Ship Same or Next Business Day
USPS May Be Delayed on Deliveries
Guaranteed Delivery Based on USPS Tracking
Please Allow approximately 30 Days for Late Packages
About United States
Selling on eBay Since 2003
191,000+ Positive Feedback Rating
Experienced Seller
100% Satisfaction Guaranteed!
30 Day Return Privilege
Price of Item Refunded Upon Receipt of Returned Item
Take a minute to take a look at our lots of other eBay coin listings
Item Code: CIT-1929 S-VF
.