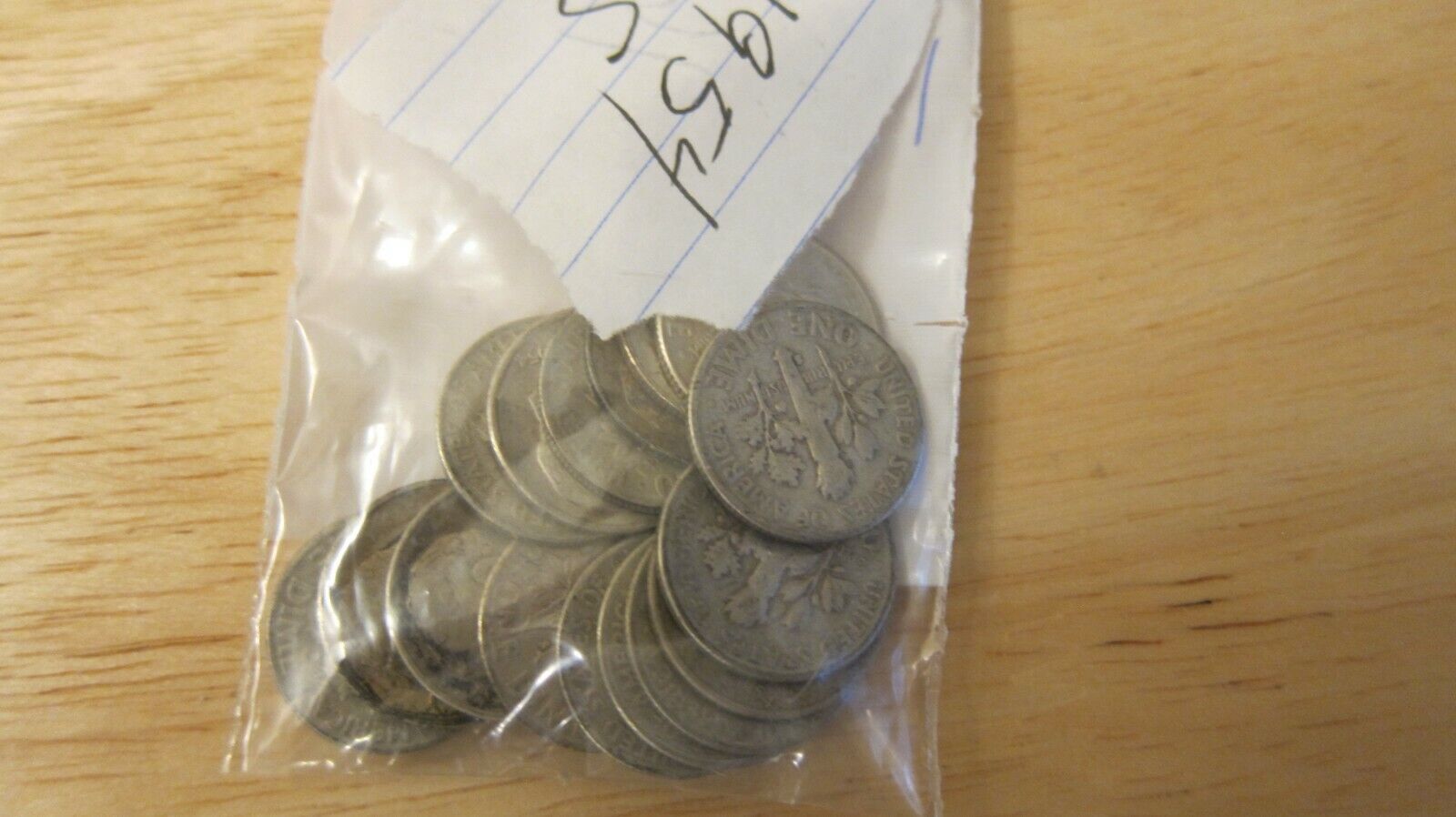 Price: 4.35 USD
Coin Details:
1954 S Roosevelt Dime Semi Key Date Silver
I've been a coin collector ever since I was perhaps 5 years old.  I'm getting on in the years so it's time to start divesting.  All of my auctions that you will see are items that I've held for decades.  I had a few rolls of S dimes in storage so I separated them by mint year and are offering them up in grab bag style without looking at potential grading.  I will pull one out randomly for your sale.
Know what you are buying as there are no returns on any of the coin auctions, (and of course eBay protects your purchase if anything is mis-advertised).