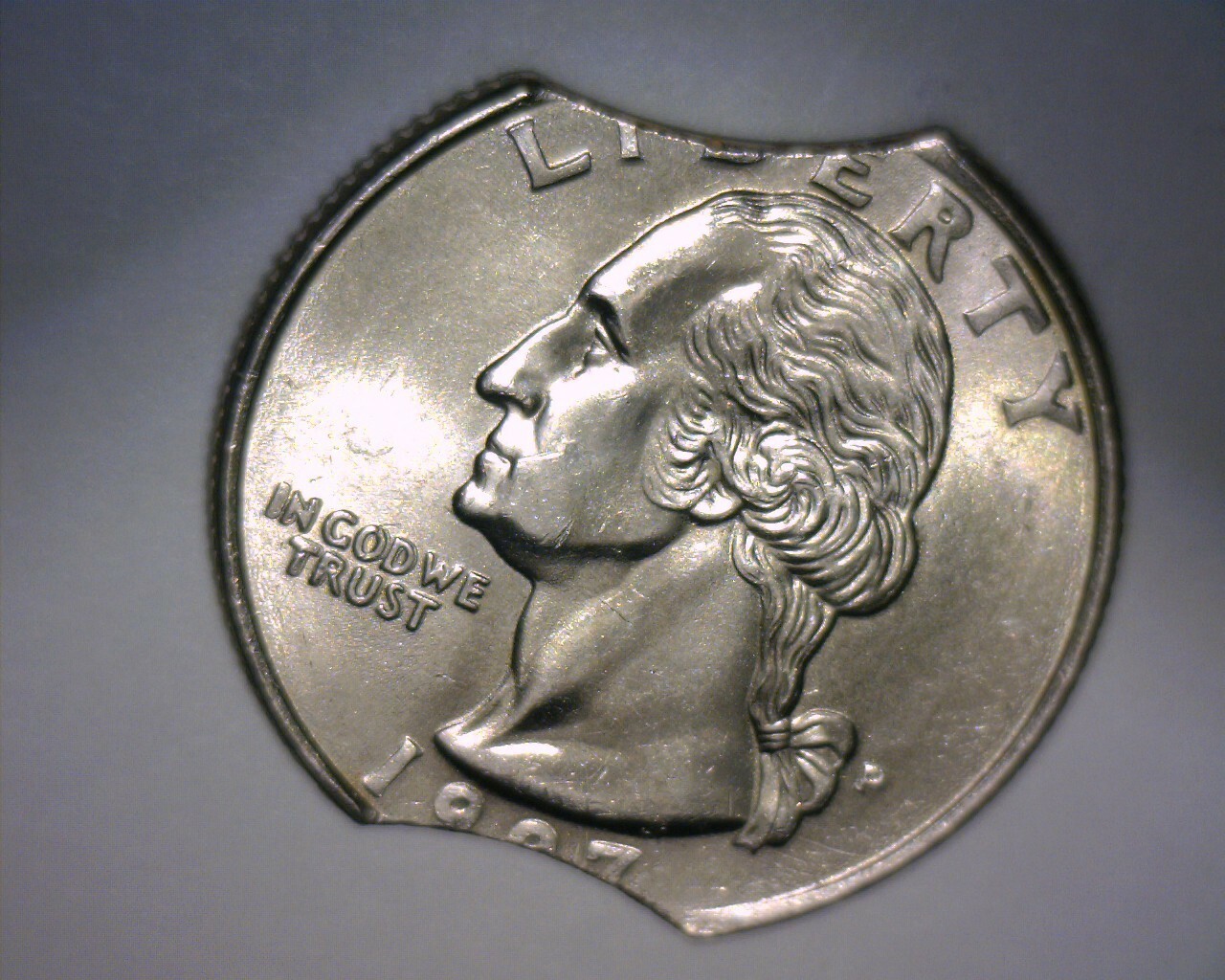 Price: 30.00 USD
Coin Details:
1987 P WASHINGTON QUARTER DOUBLE CURVED CLIP BEEE-UUU-TY!! US ERROR COIN
     >>NICE STRIKE ERROR QUARTERS ARE BECOMING                          EXTREMELY HARD TO FIND ! <<<
  >>THIS IS ABOUT AS "NICE" AS IT'S GONNA GET FOLKS !<<
                                "BEEE-UUU-TIFUL"

   Up for sale is an "AWESOME" 1987 P Washington Quarter showing a…
                        A Very Nice DOUBLE CURVED CLIP STRIKE !!!

        This is a GREAT STRIKE ERROR that is becoming very hard to find !

    A VERY HIGH GRADE….  showing  minor bag/dirt marks ….. 

          >>>PLEASE Use the "Fee-Bay" Zoom feature on the pictures<<<                       


…There's Certainly Nothing that should keep you away from this beauty !!!!
                                >>>NOT AT THIS PRICE !!!<<<

           A VERY NICE AND QUITE RARE ERROR COIN INDEED !!!!       

                            >>>CHECK THOSE PICTURES ! <<<

                                I'm sure you will like this one.

AGAIN…

The bright lights of my camera washes out the features a little and gives the coin a "Brownish" Tint….trust me…."It Looks Much Better In Hand"…              
>>>>This Error would Definitely be  A …
                              >>>> A GREAT INVESTMENT<<<<                
                                               AS WELL AS….