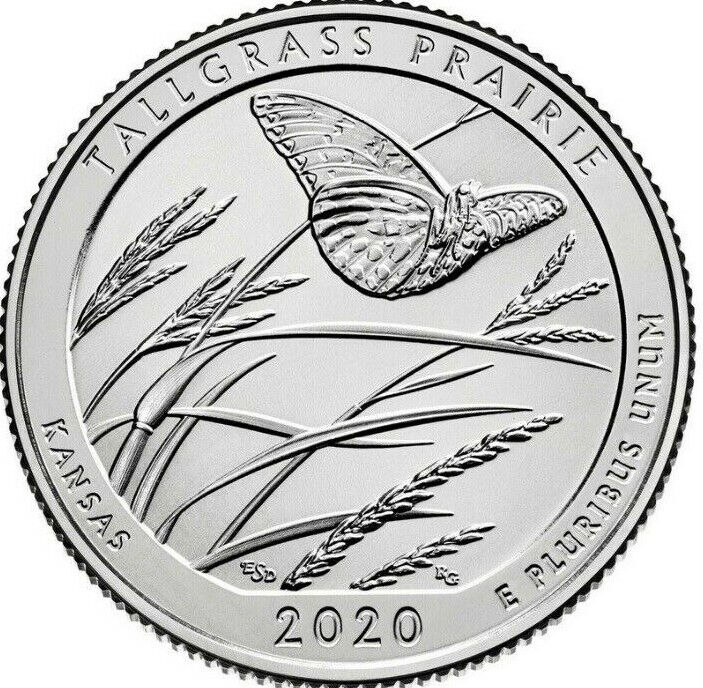 Price: 1.85 USD
Coin Details:
2020 P Tallgrass Prairie Kansas ATB National Park U.S. Mint Quarter
You will receive 1 coin; 1 – Philadelphia


The Tallgrass Prairie National Preserve is in Kansas. It protects and preserves the Tallgrass Prairie ecosystem, which supports a variety of grasses, flowers, and animals. It is the only national park dedicated to the rich, natural history of the Tallgrass Prairie.
Tallgrass Prairie once covered 170 million acres of land in North America. The preserve currently includes almost 11,000 acres in the Flint Hills. This is the largest expanse of Tallgrass Prairie left in North America.
Authorized in 1996, the preserve also protects the region's ranching history. Some of the preserve is still grazed by cattle.
 These are uncirculated business strike coins, but some may contain marks, stains, tone with age, etc. due to the minting process.

If you have any questions please email me.