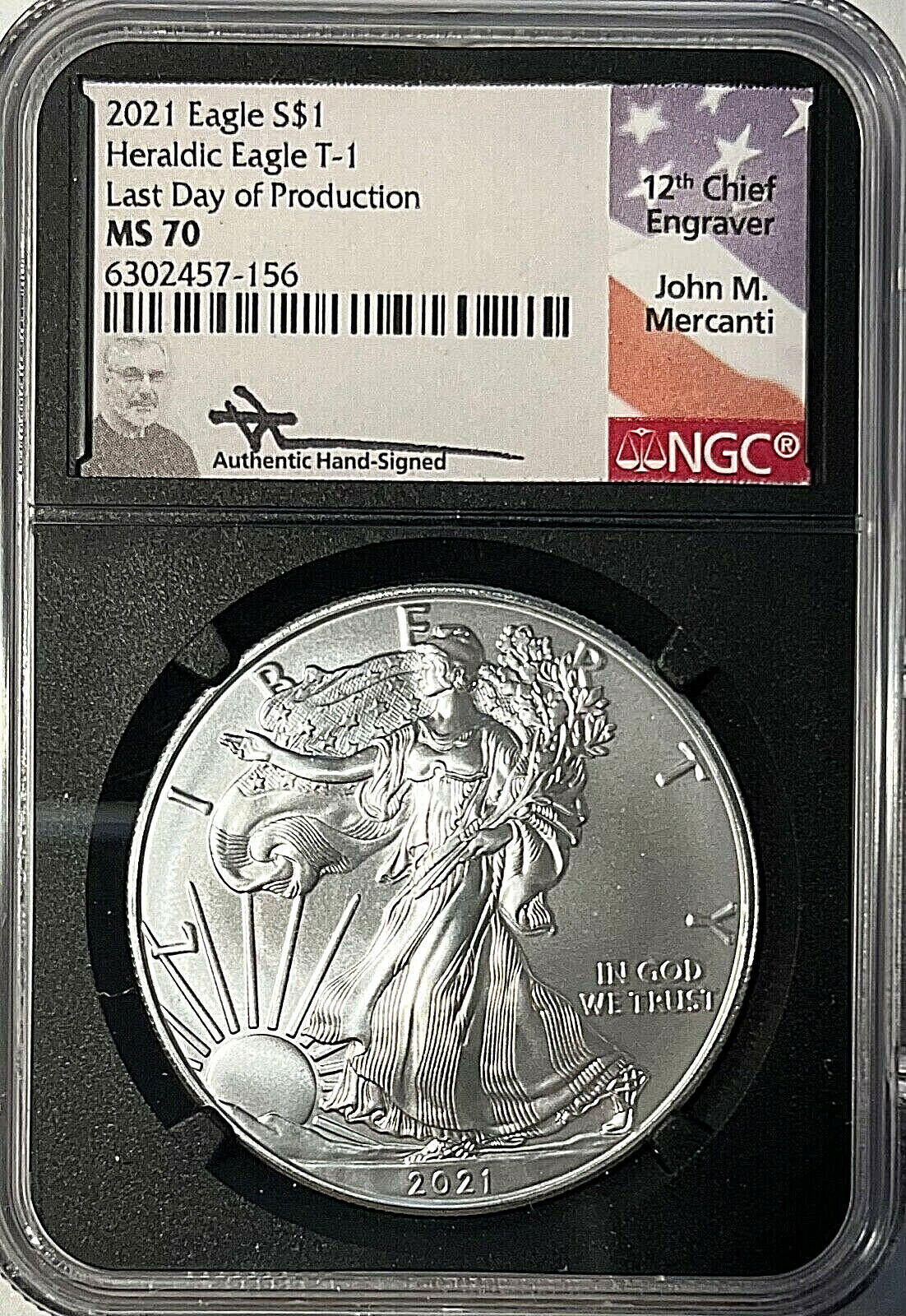 Price: 349.00 USD
Coin Details:
2021 Heraldic Silver Eagle TYPE 1 LAST DAY OF PRODUCTION LDP NGC MS70 Mercanti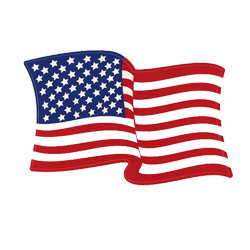 Type 1 Heraldic Eagle Reverse
NGC MS 70

Last Day of Production
Black Core

Signed by John Mercanti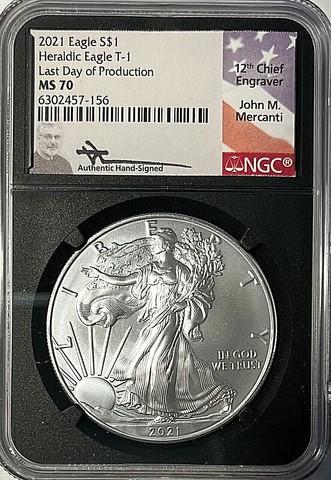 Back In BLACK! – I am pleased to present a coin you will want to get and put away.  I am speaking of the Type 1 Silver Eagle Heraldic Eagle Reverse with the Last Day of Production pedigree.  These LDP coins were the last to be struck with the Heraldic Eagle reverse as the new Type 2 Eagle Landing reverse coins were ready to wow the hobby.
Both coins available have been Quality ✔️ to ensure there are NO milk spots or deep scratches.  Coins have been professionally graded by NGC a perfect MS70 by NGC with the NEW and highly coveted LAST DAY OF PRODUCTION pedigree.  You've got the 2021 Key year Silver Eagle in Business strike, that has been graded a perfect 70 by NGC.  Coin is holdered in the highly collectible BLACK core with label featuring the signature and likeness of John Mercanti.  And you've got a pedigree you likely won' ever see again.  What's not to like?

If you have a minute, please read my Feedback comments from other buyers.  And as always, I am pleased to offer
FREE SHIPPING/30 DAY BUYER FIRST RETURN POLICY/FREE RETURNS

Thanks for taking a look. If you need additional pictures or have questions, please let me know.  It has been my pleasure to provide Personalized Service to collectors and investors since 1999.

Jeff
 – SPECIFICATIONS –

*USA Legal Tender – $1

*Minted at the U.S. Mint

*Weight – 1 Troy Ounce
*Diameter – 40.6mm
*Fineness – .999

*Business Strike with T-1 Heraldic Eagle Reverse

*Graded by NGC a perfect MS70 with the Last Day of Production pedigree
*Black NGC Holder with signature of John Mercanti

– SHIPPING & RETURN POLICY –
*Free & Fast shipping to the U.S. with a one day turnaround!  I do ship worldwide!  Please see shipping description page for costs and country exclusions.  Tariff and customs fees are the responsibility of the buyer.  In a perfect world, there would be NO tariffs anywhere!

*30 Day Buyer First Return Policy.  Free Returns.  If you're not happy, I'm not happy!  Feedback will be left after I am assured of your satisfaction, so please leave feedback!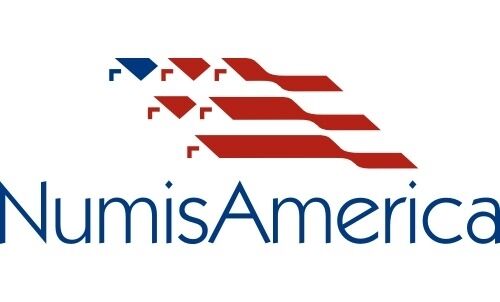 "TRUSTED SINCE 1999"

  If you appreciate high grade coins, both foreign and domestic, please visit my NumisAmerica eBay store.  If you need to reach me for personalized customer service, please reach me by email.  I am pleased to serve the needs of new collectors and investors!  Now accepting new consignments.  If this page appears scrambled, I apologize.  It is due to the various IOS used in creating and viewing listing.  Thank you!
Like shopping and watching Coin TV?  Check out my "COINS – AS SEEN ON TV!  News, Reviews, and More! Available at CoinTalk on the web.