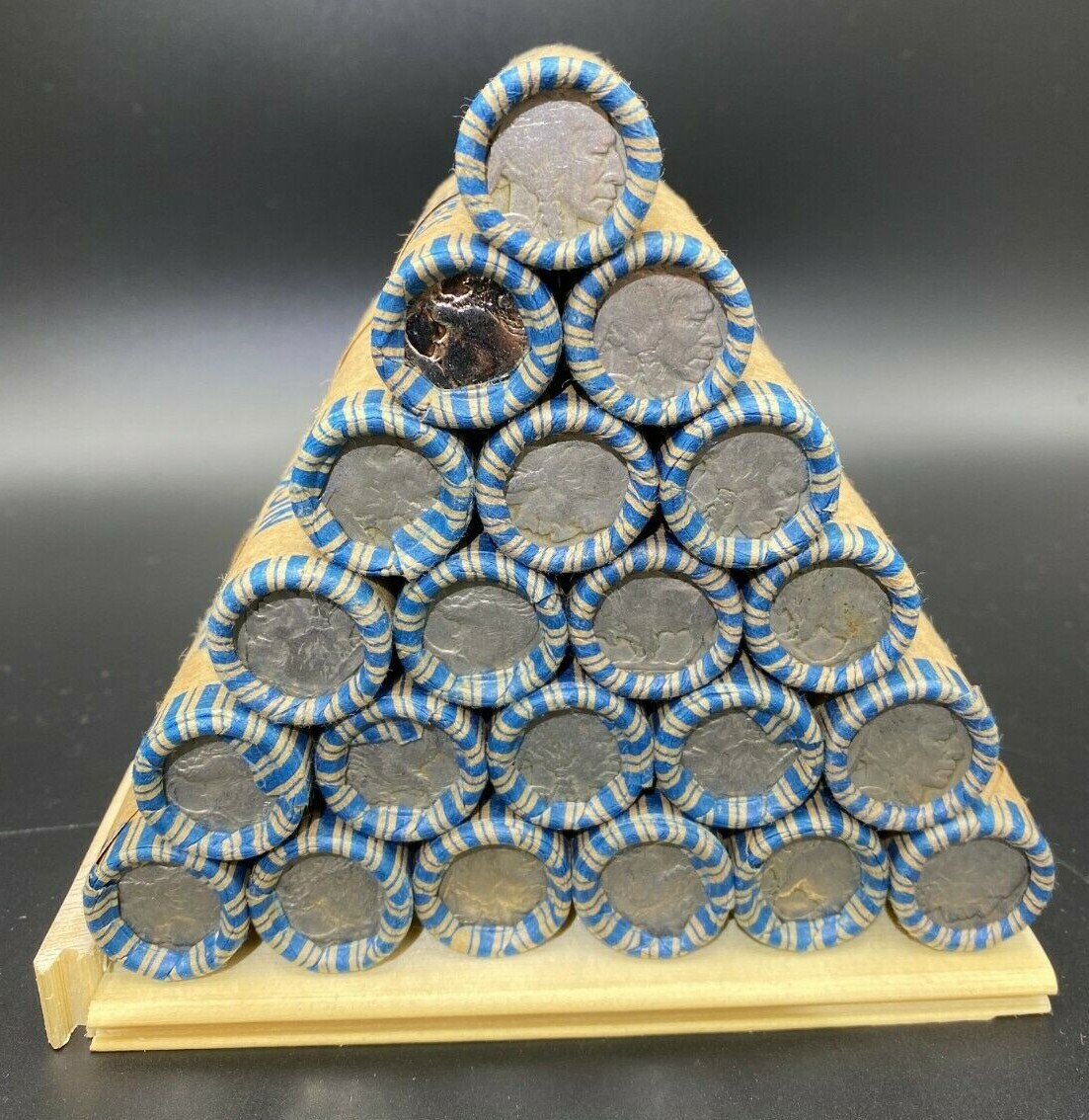 Price: 39.99 USD
Coin Details:
Buffalo Nickels Rolls 40 Nickels 1913-1938 US Coins Mint Indian Head
This listing is for Buffalo Nickel Rolls with all readable dates.
We are constantly buying up large Buffalo Nickel collections and rolling them up.  They seem to be mostly 1930s & 1920s with some 1910s mixed in. Some coins have mint marks as well.
As we have rolled the nickels, we have sampled 5 rolls and here is what we have found:
Sampled Rolls: 
Roll 1: 26 Full Date – 14 Partial Date
Roll 2: 16 Full Date – 24 Partial Date
Roll 3: 21 Full Date – 19 Partial Date
Roll 4: 28 Full Date – 12 Partial Date
Roll 5: 19 Full Date – 21 Partial Date
Please reach out if you have any questions. We will get back to to you shortly.  Thank you.