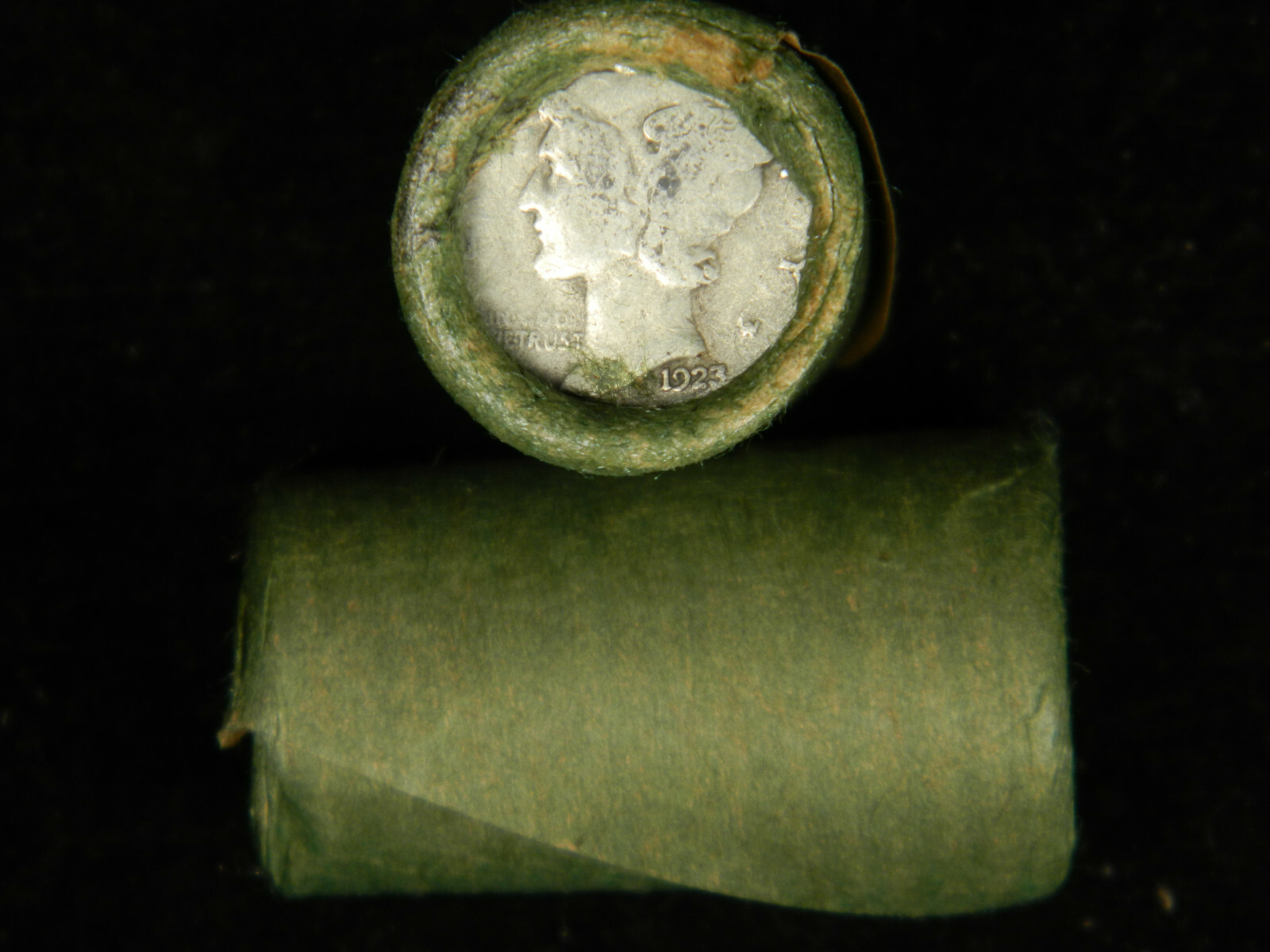 Price: 72.99 USD
Coin Details:
ESTATE SALE ~ MERCURY DIME HALF ROLL 25 COINS ~ UNSEARCHED US COIN LOT
AN INCREDIBLE CHANCE TO OWN A PART OF THIS US COIN COLLECTION!
THESE ARE SOLID MERCURY DIME HALF-ROLLS CONTAINING 25 COINS EACH
WHAT WE HAVE FOUND— WE HAVE OPENED A FEW OF THE ROLLS FROM THIS ESTATE TO SEE WHAT TO EXPECT AND WE FOUND A NICE MIXTURE OF COINS FROM THE EARLY 1930s & 1940'S! AS WELL AS OCCASIONAL COINS FROM THE 1910s & 1920'S! MOST OF THE COINS SEEMED TO BE COMMON DATES IN CIRCULATED CONDITION.
WE HAVE RECENTLY PURCHASED SEVERAL LARGE ESTATES OF COINS! The Coins are in Partially Completed Sets, Bank Rolls, Coffee Cans, Glass Mason Jars, Coin Organizers, Wrapped Up in 1950 News Paper, Tin Foil, Tupperware or just in piles! There were lots of Mercury Dimes mixed in, so we randomly rolled some of them into half rolls! Each half roll contains 25 coins ~ BUT I can make 
NO
 guarantees of the condition and I can 
NOT
 say what years will be in each roll, they were simply rolled with no aim or direction other than to get them rolled. They are Circulated in Good to good condition. 
I would expect them to be mostly common date coins from the early 1930's & 1940's.
 Nice addition to most collectors. 
EACH LOT PURCHASED WILL CONTAIN ONE HALF ROLL OF MERCURY DIMES

COIN WRAPPERS MAY VARY BY COLOR AND TYPE OF THOSE IN THE PICTURES!
__________________________________________________________________________________________
SHIPPING: $3.45!
This Lot is Perfect For Coin Enthusiasts, Novice to Intermediate Coin Collectors and Makes a Great Gift.
Satisfaction Guarantee
 100% satisfaction is our goal.  If there are any problems, please contact us and we will do everything in our power to make the situation right!
( The coins in picture are not the exact coins you will receive. No dates or mint marks are guaranteed in these lots, so please no requests. Lots may be subject to a five dollar restocking
fee per lot returned. )