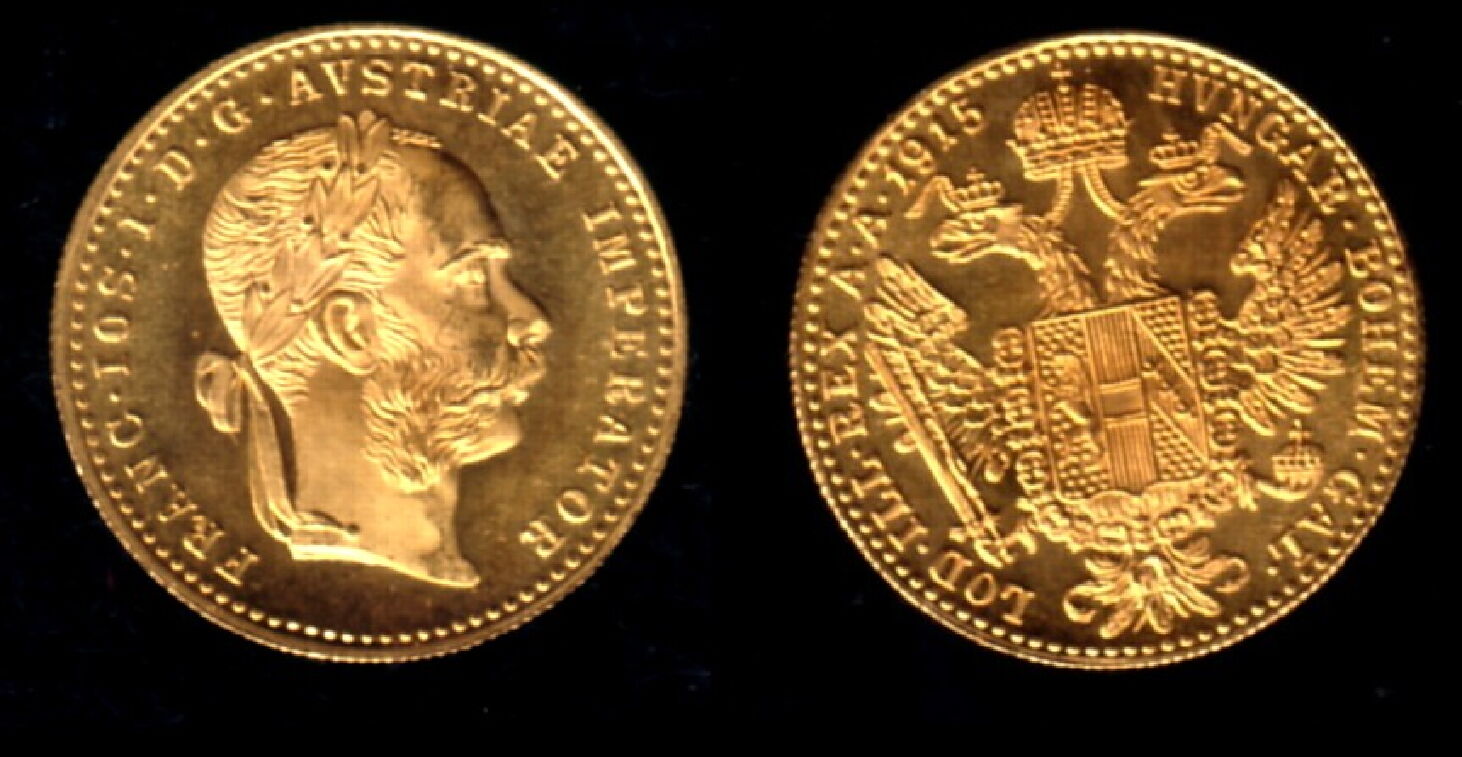 Price: 249.99 USD
Coin Details:
GREAT BULLION BUY GOLD COIN—PROOF LIKE BU AUSTRIA 1915 GOLD DUCAT–NEAR MELT

The gold ducat was issued  by Austrian Mint in Vienna as trade coinage.   General Note    "996,721 pieces were struck from 1920-1936.      My  research indicates that was a time gold coins were in great demand  because after World War One up to 1950 most European currencies went worthless.   They  are used  (as a unit of account) in world trade to this day.    Gold purity is .986 Fine (23.8 carat)–weight 3.49 grams–diameter: 20.00 MM, 0.787 Inches Thickness: 0.8 MM, .031 Inches–AGW .111 TROY OUNCES.    THIS IS THE COIN YOU WANT TO OWN IN A CURRENCY CRISIS!!    
   
Foster Coin & Stamp Co. – 2189 Bancroft Way – Berkeley, CA 94704    
…
we pay s&h–mail in 23 hours or less.  You're dealing directly with the owner—an author, owner of a storefront business for the past 44 years—a professional.


   ……


[Foster] draws on a wealth of primary and secondary sources, touching upon many diverse cultures, from the Chinese to the European to the American.  His professional familiarity with all types of currency and coinage grounds the book––making it refreshingly free of airy theories and complicated jargon, accessible to any intelligent reader.  It is a subject to be ignored at one's own peril.  I highly recommend it.
                                                    Ruth S. Arnon Hanham
Ph.D. History
                                                                 Harvard 1978
//////        Fiat Paper Money, The History and Evolution of Our Currency©