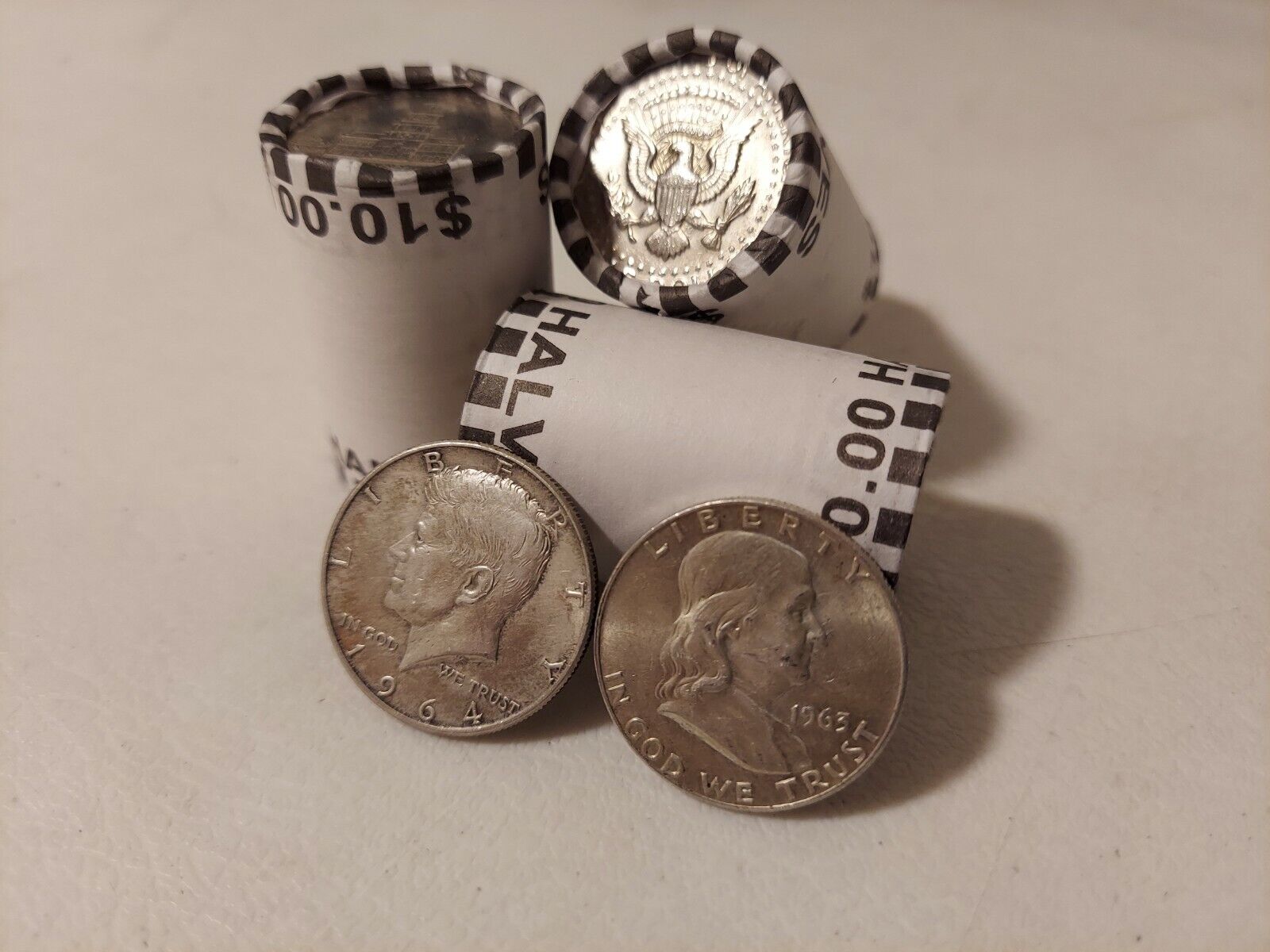 Price: 16.99 USD
Coin Details:
(ONE) Unsearched Kennedy Half Dollar Roll POSSIBLE 40% or 90% Silver Coins
ONE UNSEARCHED ROLL OF KENNEDY HALF DOLLARS 1964-2018 ($10 FACE VALUE) 20 COINS!
THESE COINS COME DIRECT FROM THE BANK IN A SEALED BOX. THEY ARE CIRCULATED AND HAVE BEEN ROLLED BY BRINKS AND HAVE NOT BEEN SEARCHED FOR SPECIAL OR UNIQUE COINS.  
POSSIBLE FINDS INCLUDE:
• SILVER COINS – 40% & 90%
• PROOF COINS
• COINS NOT INTENDED FOR CIRCULATION (2002-2017)
• ERROR COINS
• BICENTENNIAL COINS
• COMMEMORATIVE COINS
GREAT WAY TO BUILD A COLLECTION WITHOUT SPENDING A FORTUNE!!
THESE COIN ROLLS ARE UNSEARCHED.  I CANNOT GUARANTY THAT YOU WILL FIND ANY UNUSUAL OR VALUABLE COINS.  I HAVE NO CONTROL, NOR DO I KNOW WHAT IS IN THE ROLLS.
THANKS, AND HAPPY HUNTING!!