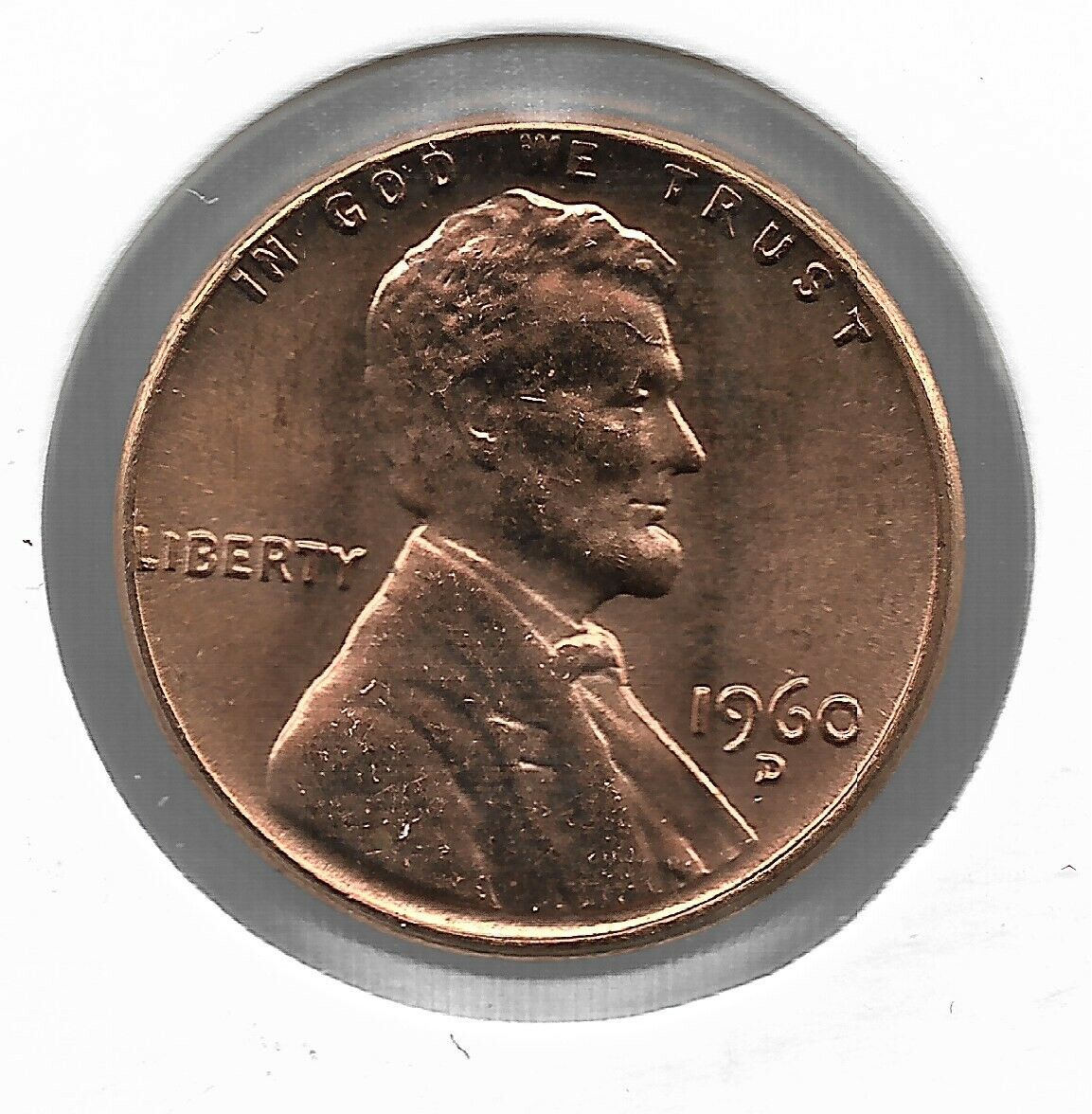 Price: 19.99 USD
Coin Details:
Rare Old 1960D US Lincoln Penny Cracked Skull Collection DIE ERROR Cent Coin H12
LOOK At My Other FREE U.S. SHIPPING Auctions!!!
CLICK HERE >>>> https://www.ebay.com/str/Arcane-Treasures <<<< CLICK HERE
AUCTIONS STARTING OFF $0.01 WITH NO RESERVE!
Up For Auction Is 1 (One) 1960-D Lincoln Wheat Penny. Cracked Skull Die Error Coin!

In the case of the cracked skull, it will be a raised line or "crack" on Lincoln's forehead caused by the metal of the coin being pressed into the crack on the die when it was minted. Sometimes grease or dirt or some other foreign object will become stuck in part of the die and cause it not to imprint correctly.
The wheat penny was an American coin designed by the U.S. Mint from 1909 to 1958. The front of the coin features a portrait of Abraham Lincoln. The back of the coin has "ONE CENT" surrounded by wheat stalks on either side. These pennies are commonly called "wheaties" or "wheat backs."

Im Not A Collector So I Dont Know Conditions Or Grades. Please Refer To The Picture Provided For Condition And Grades Because What Is Pictured Is What You'll Receive!!!
Great Filler Coin!
FREE DOMESTIC SHIPPING!!!!
Low International Shipping
Check Out My Other Coins For Sale At My Ebay Store Arcane Treasures Above! Can Combine Orders!!!!

International Buyers: Please note that my country charges the international first class shipping rate to send 1oz-8oz, so depending on weight I can combine some items without an increase to the shipping cost. As you can see I try to cut the shipping cost for you as much as possible. If you win multiple items let me know so I can send a revised invoice.
This store uses Ebays Automatic Unpaid Item Assistant that will send out payment reminders that it will call a case after 4 days of nonpayment saying to pay within 4 days after that. So as long as payment comes in before the 8th day all is good like nothing happened at all.
Ebay has this store setup to leave positive feedback automatically once it is left for the seller.