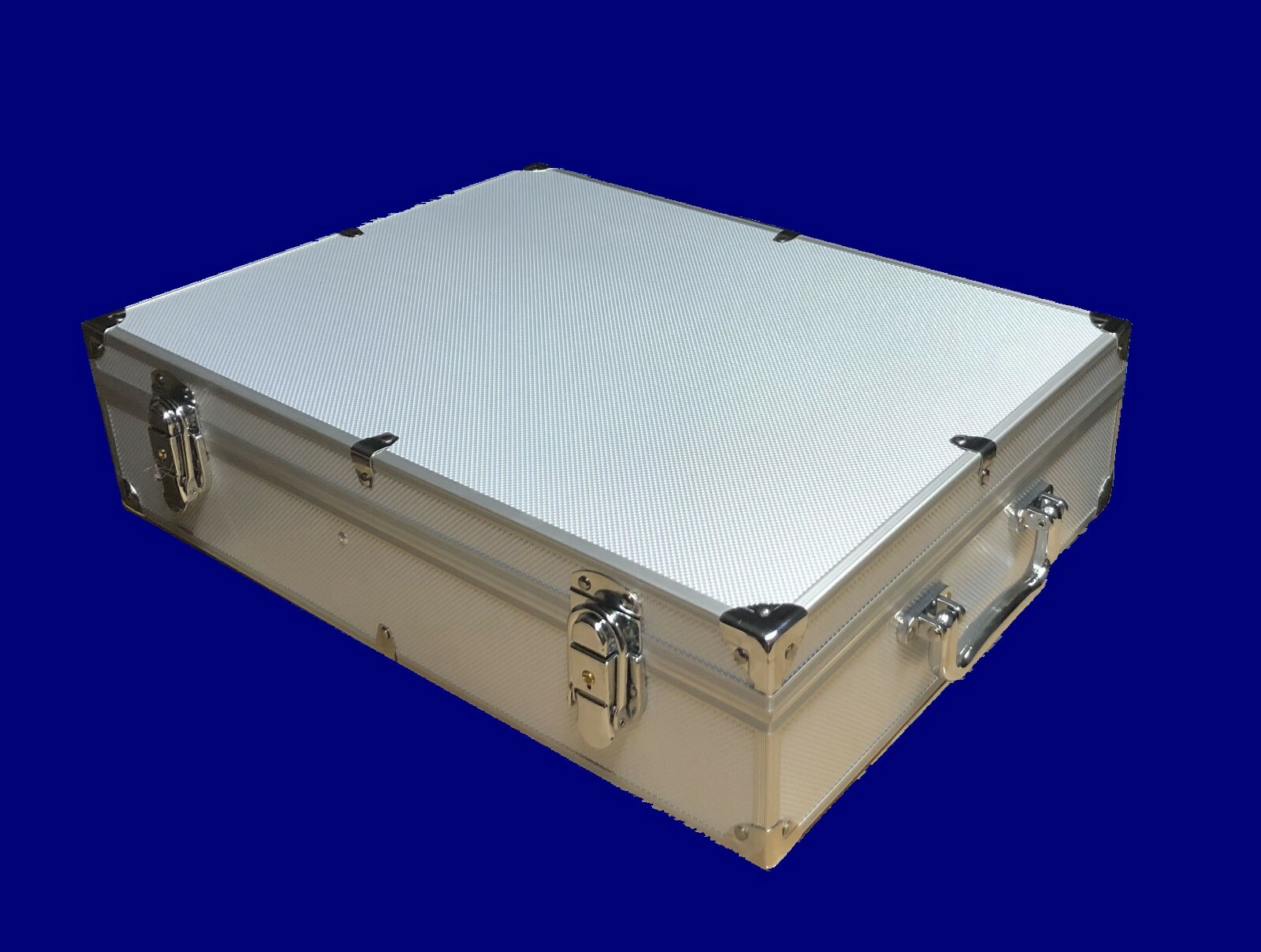 Price: 64.95 USD
Coin Details:
Storage & Display Aluminum Frame Box Case Holds 100 PCGS NGC Coin Holders Slabs
Brand New!!  High Quality!!
100 Certified Coin Holder/Slab Storage Box with Lock
This multi-coin slab box holds 100 certified coins from any of the major grading services. It is built with sturdy materials, this sleek box is crafted with attractive exterior fittings and reinforced corners. The inside of the box is fitted with foam rails along each side to keep slabs organized and separate.This slab box is a perfect way to keep certified coins safe when traveling. 

Materials: Aluminum frame with ABS panel.
The exterior measures approximately: 16.5″ x 12″ x 4.5″.