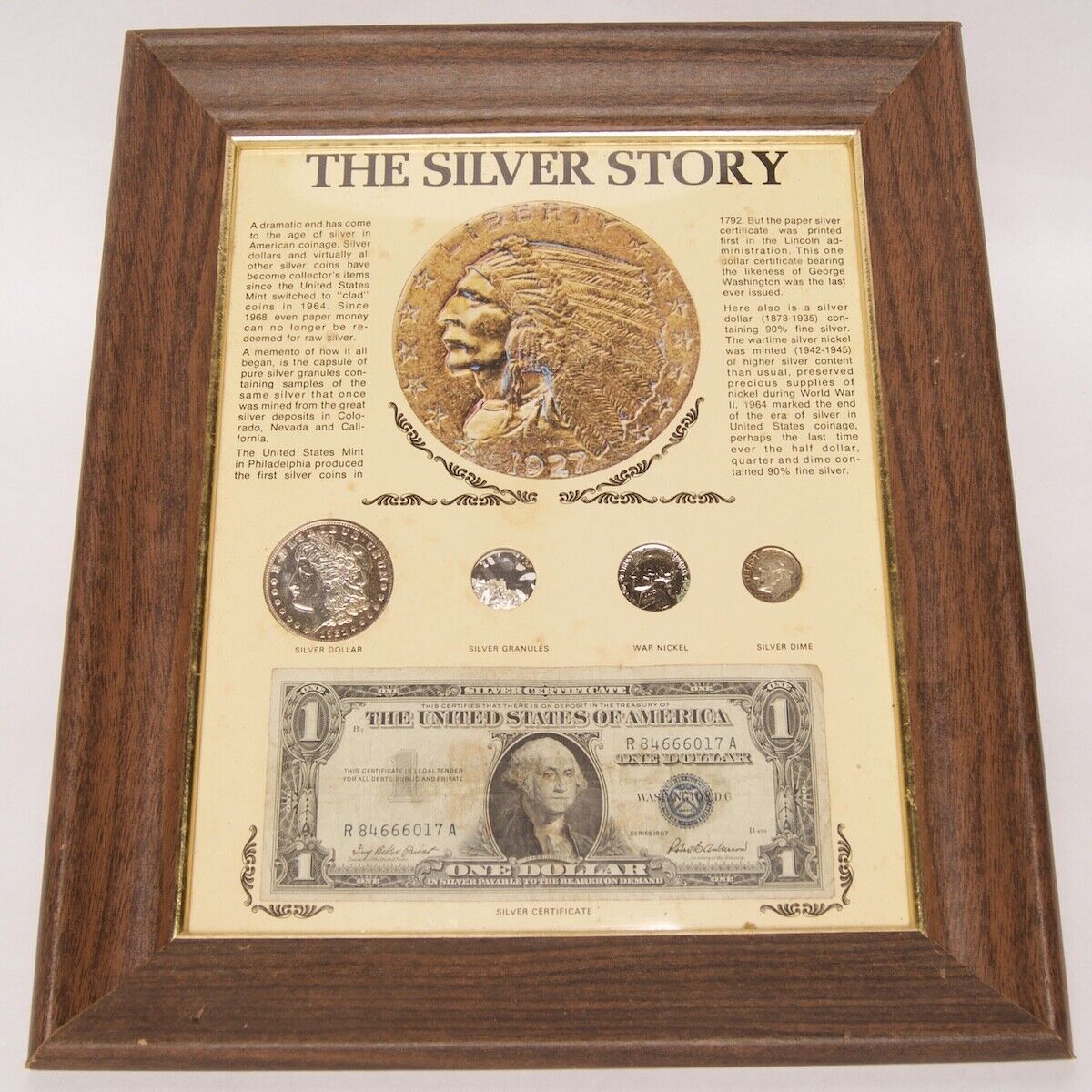 Price: 39.59 USD
Coin Details:
The Silver Story
Shipping
Shipping cost:
If you order more than one item, we evaluate the shipment and charge the most appropriate amount. We combine shipping manually on the next business day. If you would prefer some other form of shipment other than the invoiced method, please contact us to arrange another method. Please DO NOT contact us to ask if you can avoid "GLOBAL SHIPPING" costs. Please regard all of the information within this listing.
Delivery time:
First Class Mail: 3-10 Business Days
Priority Mail: 2-3 Business Days
Payment & Feedback
We accept the following payment methods:
Numismax Rare Coin Company gives feedback 30 days after the transaction has shipped. Please be patient regarding feedback. Yes, we do keep up with feedback. Please contact us if you have any questions about any of our items or policies. We would be happy to speak with you.
Service
Numismax buys and sells numismatics of gold, silver, copper, and paper. We are rare coin collection professionals.  The company was founded in Lafayette, Colorado in 2008.  Numismax and our staff is committed to numismatic excellence and providing numismatic professional services in Colorado and across the lower 48 states.  We are an NGC authorized group and we support the NACA annually.
If you are looking for more than what you have found here, then please peruse our website.  This is a great place to buy coins and discover our other services.
Alternatively, if you have received a collection from a parent or relative and need to learn more about it and it's value; if it is time to valuate the collection and possibly liquidate it, then get in contact with us to begin the process.  We are happy to help guide your focus and efforts to get the job done. Contact us anytime.