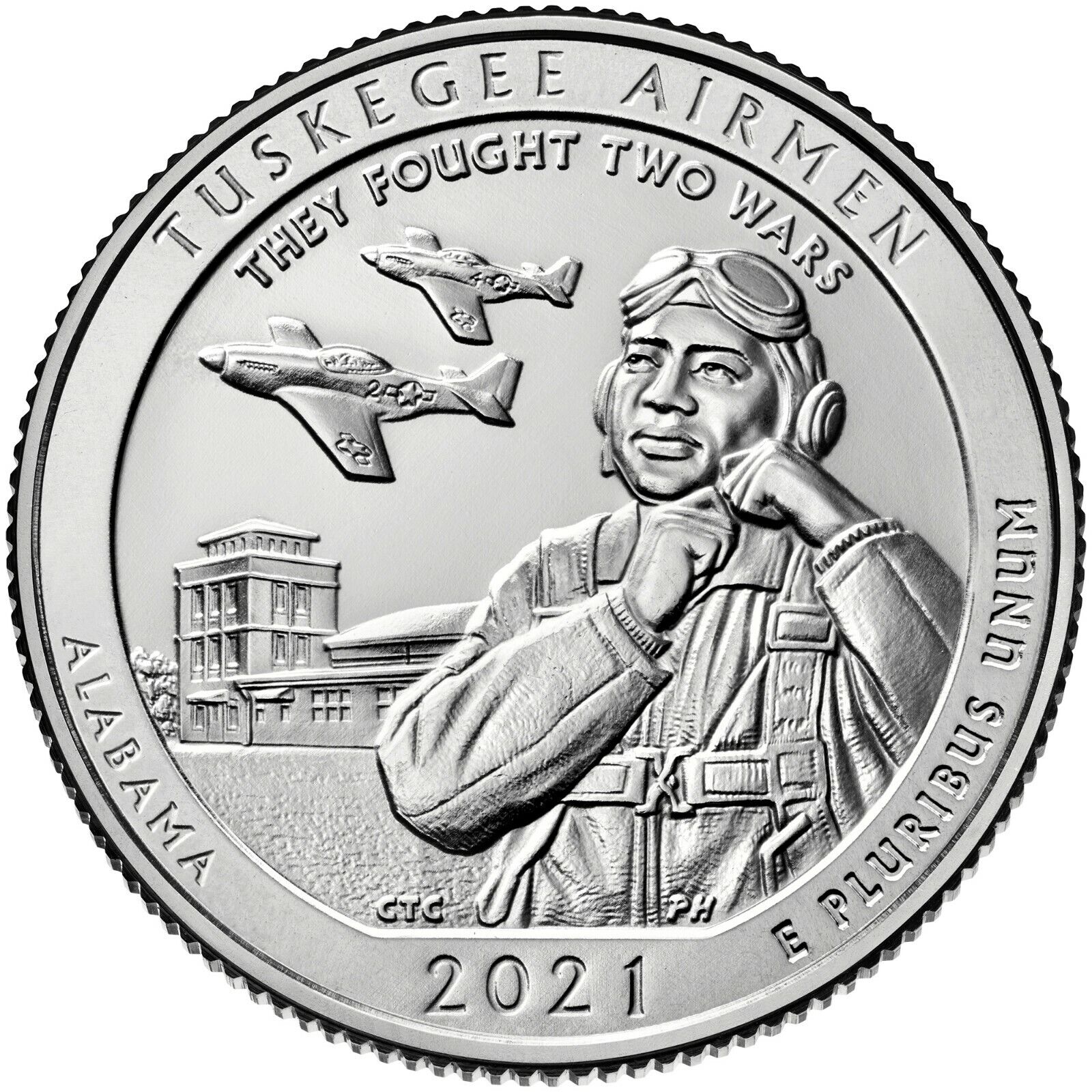 Price: 2.79 USD
Coin Details:
Tuskegee Airmen 2021 "P & D" America The Beautiful Quarters: From Mint Sewn Bags
Background
The Tuskegee Airmen National Historic Site in Alabama commemorates the heroic actions and achievements of the famous Tuskegee Airmen. The term "Tuskegee Airmen" pertains to both men and women of diverse nationalities. They were composed of nearly 1,000 pilots and more than 15,000 support staff (including navigators, bombardiers, and mechanics). The site preserves five historic structures used during primary flight training in World War II.
Characteristics
The reverse (tails) design depicts a Tuskegee Airman pilot suiting up to join the fight during World War II with the Moton Field control tower in the background. The pilot looks upward with pride and confidence as two P-51 Mustangs pass overhead. The inscription "THEY FOUGHT TWO WARS" is arced across the top as a reference to the dual battles the Tuskegee Airmen fought–fascism abroad and racial discrimination at home.
Obverse Inscriptions
UNITED STATES OF AMERICA
IN GOD WE TRUST
QUARTER DOLLAR
Reverse Inscriptions
TUSKEGEE AIRMEN
ALABAMA
E PLURIBUS UNUM