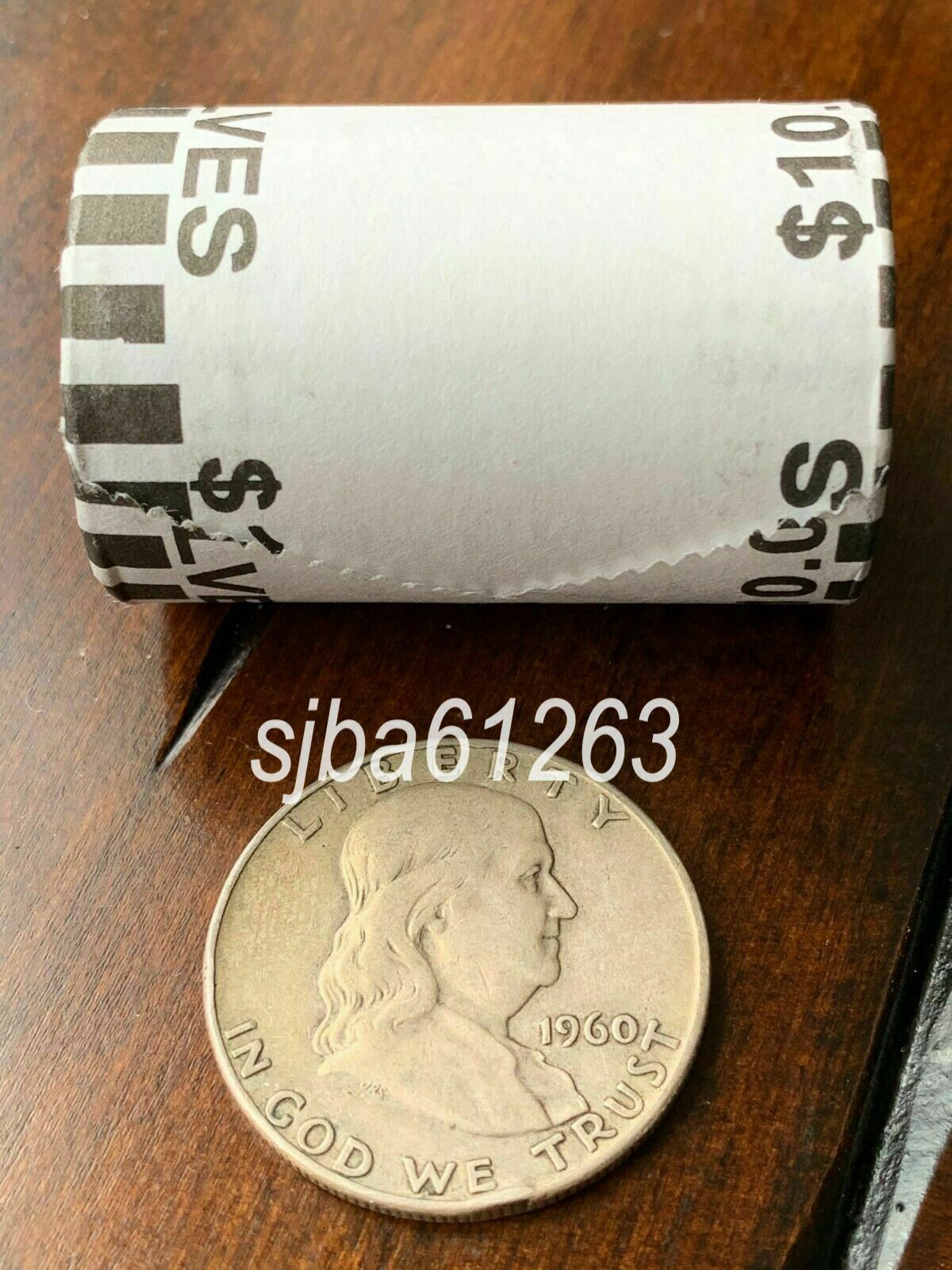 Price: 39.99 USD
Coin Details:
Unsearched Half Dollar Coin Roll with BONUS 90% SILVER Franklin Half Dollar
***Buy with confidence from a trusted seller with over 22 years of experience of selling items of eBay.***
ONE Stunning Franklin Half Dollar & ONE unsearched $10 bank roll (20 coins) of Half Dollars.
The auction is for ONE Franklin Half Dollar coin and ONE UNSEARCHED bank roll of Half Dollar coins.   
The Franklin Half Dollar was minted from 1948 to 1963.  The Franklin Half Dollar that you receive will be similar quality as the one shown in the photo.
This FED SEALED roll of UNSEARCHED Kennedy half dollars contains 20 half dollars for a total face value of $10.  This UNSEARCHED roll was obtained from a rural bank. This roll is machine rolled by the FED.  
Please contact with any additional questions that you may have.
***Buy with confidence from a trusted seller with over 22 years of experience of selling items of eBay.***