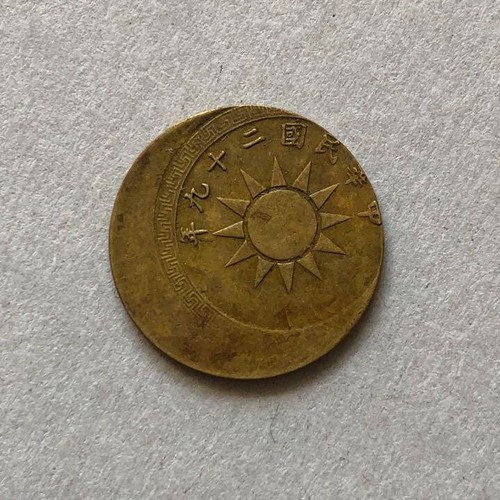 Price: 240.00 USD
Coin Details:
Extremely unusual!! Republic of China 29 year 2 cent copper mistake coin
This is a mistake coin of the Republic of China brass coin provided in 1940 ADVERTISEMENT.
[Size]: about 18.7 mm
[Weight]: about 2.2 g
[Product]: Copper
[Accessory]: None
I believe that there are some mistakes since it is amateur measurement.
Although it is a stunning old coin, I believe that there might be some damage and dirt due to storage in your home, however it is normally in great condition.
.